Active Campaign
FWT by Train
Progress
100%
The Project was quite a success and we might continue next season. Stay tuned
One of POW Europe's main strategic focus lies on low-carbon transportation and mobility to outdoor destinations, as travelling to and from skiing resorts is the major source of carbon emissions by percentage. Raising awareness among wintersport tourists is essential in order to reach the goal of a more sustainable way of travelling. This is why we encourage our athletes in our FWT by Train Project to be role models and show their fans and followers that it is possible to travel by public transportation to skiing destinations.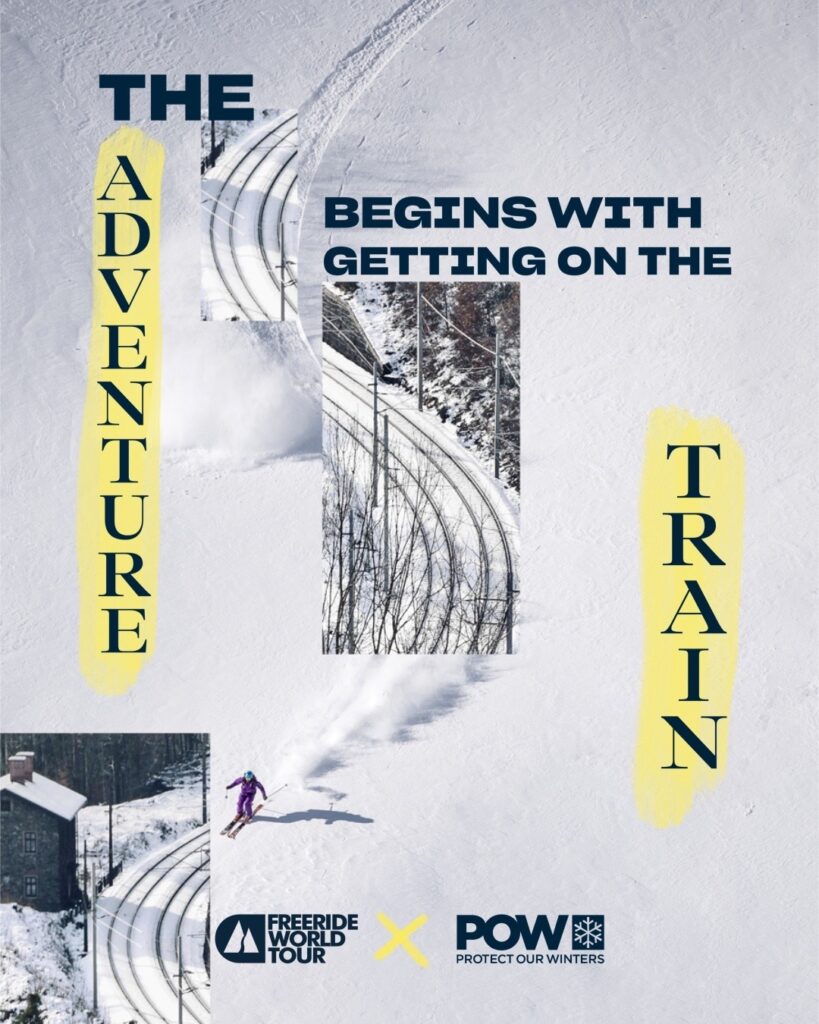 Athletes
We are happy to announce that Manuela Mandl, Nuria Castan and Neil Williman are taking part in the project.
Manuela Mandl
Freeride World Tour Champion 2018 Snowboard Women, lives in Innsbruck, passionate snowboarder, part of "Mountain Triber Crew" and keen to promote a more sustainable lifestyle.
Nuria Castan
One of the best spanish snowboarders, currently living in Innsbruck and enjoying another year at the FWT. She is not only a passionate snowboarder but also graphic designer and nature lover with a strong commitment to fighting climate change by promoting a climate-friendly lifestyle and reducing our footprints.
Neil Williman
Former FWT athlete and current FWT commentator, passionate freerider and part of Midiafilm and Snowmads crew. Originally from New Zealand but living currently in Innsbruck. Passionate skier and mountaineer, regularly producing ski movies. His latest movie production is dealing with taking public transportations to skiing resorts – FWT by train project will also be featured in it.
FWT as partner
We are also happy to announce that FWT is supporting the project. FWT is keen to push their sustainability program and has recently launched their sustainability ambassador program, where Nuria and Manuela are taking part in.

The journey begins

On the 16th of February Manu, Neil and Nuria will start their journey from Innsbruck over Paris to Toulouse. From their they'll rent an electric car to finally reach Andorra. All the best for their first trip.

The journey goes on
The second stop and third competition led the trio to Fieberbrunn. With only 1 1/2 hours the trip to Fieberbrunn was quite a bit shorter than their first trip to Andorra.
Last stop Xtreme Verbier
After Manu qualified for the final in Switzerland, she was accompanied by Erika Vikander to also take on the last stop by train.
In a last video Neil wraps up the FWT by Train project for us. Stay tuned, maybe we'll have a second edition next year.