Storytelling – About us!
There once was a man with a passion. A passion that seemed to be in danger. The man was called Jeremy Jones, a professional "big mountain rider" from the US, founder of "Jones-Snowboards". He also founded the climate protection NGO "Protect Our Winters". Because when he recognized climate change threatened his passion – freeriding, he decided to act!
There is still: Jeremy Jones and his passion and the will to protect it. But he is not fighting alone! Since the start of POWin the United States of America in 2007, like-minded people have gathered all over the world – New Zealand, Australia, Japan, Canada and 9 so-called "Chapters" in Europe. Furthermore the two umbrella organisations, POW International (resp. POW US) and POW Europe (founded 2020), support work in the back office whilst national organizations act locally. It's important to have a broad base structure, because the workload is growing. On the one hand, man-made climate change, a threat to our standard of living and our passion, advances unopposed. On the other hand, all POW Chapters continue to grow and that's a very good thing, because together we are stronger!
In the Chapter of Austria it is quite the same, there are a lot of things to do. Since the former female pro-snowboarder Dani Hochmuth founded Protect Our Winters Austria (POW AT) in 2015, the NGO has established itself pretty well in the outdoor sports community and the movement for climate protection. Membership in the Klimaallianz (2021) and the official certification as an NGO for climate protection (2022) helped to grow a bigger network. At the same time the workload grew. Luckily our support is also growing. At the last general assembly of POW AT in fall 2021, General Manager Moritz Nachtschatt showed some figures – visibly proud. The number of paying members, tenderly called "Snowflakes", grew by more than 100 to a total of 435 within one year, exceeding all expectations (by August 2022 there are already more than 500 people supporting our work). What obviously made him and our President Verena Stahl very happy too, is the number of Snowflakes actively taking part in actions and tasks which has grown by a factor of three!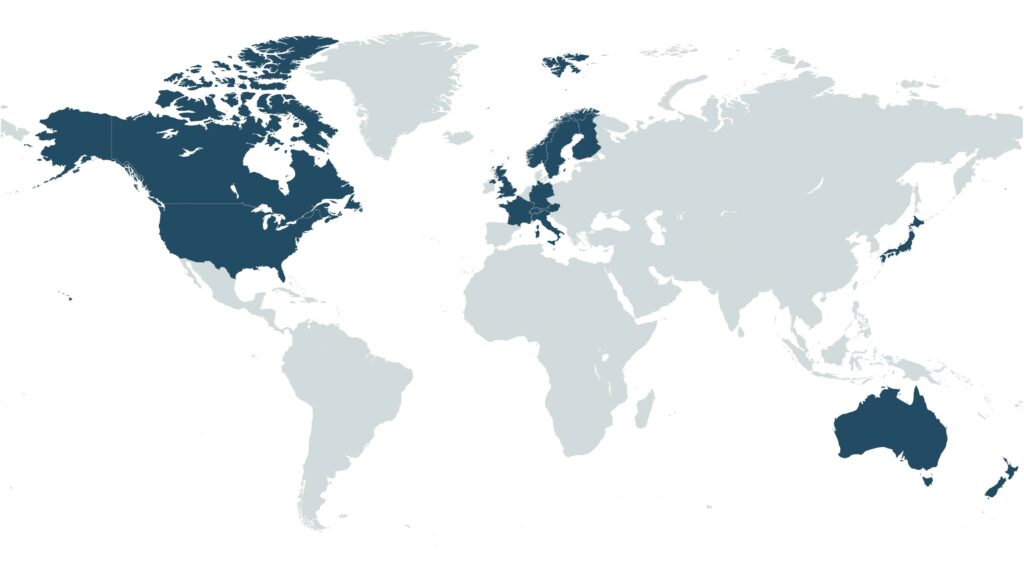 If you are asking yourself what tasks and duties are taken up by our members, especially Snowflakes, we are just about to answer that question. As an NGO for climate protection, Protect Our Winters Austria demands action and presents ways on different levels for fighting man-made climate change. By doing one or two big political campaigns per year, we want to influence and raise awareness in politics in our country. These are organised by our management, presidium and some of our Heads. Through partnerships with professional athletes, companies of the outdoor sports industry and tourism as well as mountain cableway enterprises we gain more exposure and support for our actions. As every day life for all of them will be particularly influenced by climatic changesin alpine regions and in the rest of the planet! With our very own union of scientists we are able to have a critical and facts-based grounding for our work. These so-called "Alliances" are being coordinated by our management and our Heads.
A big part of work at POW consists of raising awareness – bringing the topic of climate change right into the middle of society. That means doing public relations work at events, in everyday life and on social media platforms. Moreover, being a role model! With the concept of "Imperfect Advocacy" we want to show that nobody is perfect. For instance, sports in our beloved nature always leave traces. But taking every little step consciously, to bring change, no matter how small, is what makes an impact. And many more of those make an even bigger impact. So do many more motivated people – many more motivated Snowflakes! Through self-consciousness, acting by their own and participation at all kinds of events following our campaigns or the work of our partners every member of Protect Our Winters helps – especially the Snowflakes – to protect what they love! (You want to become an imperfect advocate, too? Sign up here!)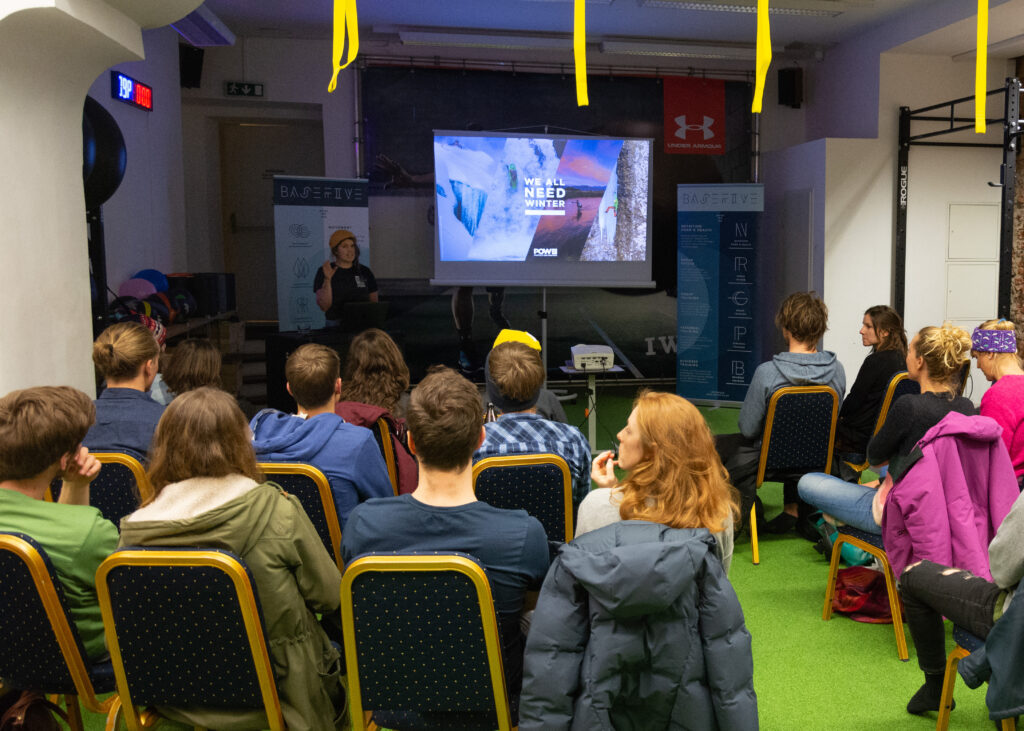 Just now you have read about "Heads". Of course POW needs a lot of heads with brains, as we need to do lots of brainstorming. Who we consider as "Heads" are the people taking leadership in smaller working groups.. In addition to working groups for the previously mentioned Alliances, we have working groups for Social Media & Graphics, Editorial Work & PR, HPCA-Workshop (Hot Planet Cool Athletes), Innsbruck, Viennaand topics like Mobility and Energy. Each of those has a Head, or even two. Besides leading this group, Heads do several other tasks, such as being active on their own and setting up the next meetings within their working group . In the case of the Heads of cities these meetings usually take place at one of the local bars or at the mountain! Furthermore, all Heads help brainstorming for content and campaigns, talk about their ideas and share their very own opinion on relevant topics. Within the Heads, which of course also includes management and presidium, there is an update-call about every two weeks, as lots of things happen behind the scenes. In order not to take up too much free time – everybody should still be able to enjoy their passion outdoors – POW AT was even able to gather enough support to have two paid part-time positions, in addition to our General Manager. At this point it is to say a big THANK YOU to our partners, members and everybody who bought some of our merchandise products and/or donated money to our organisation!!!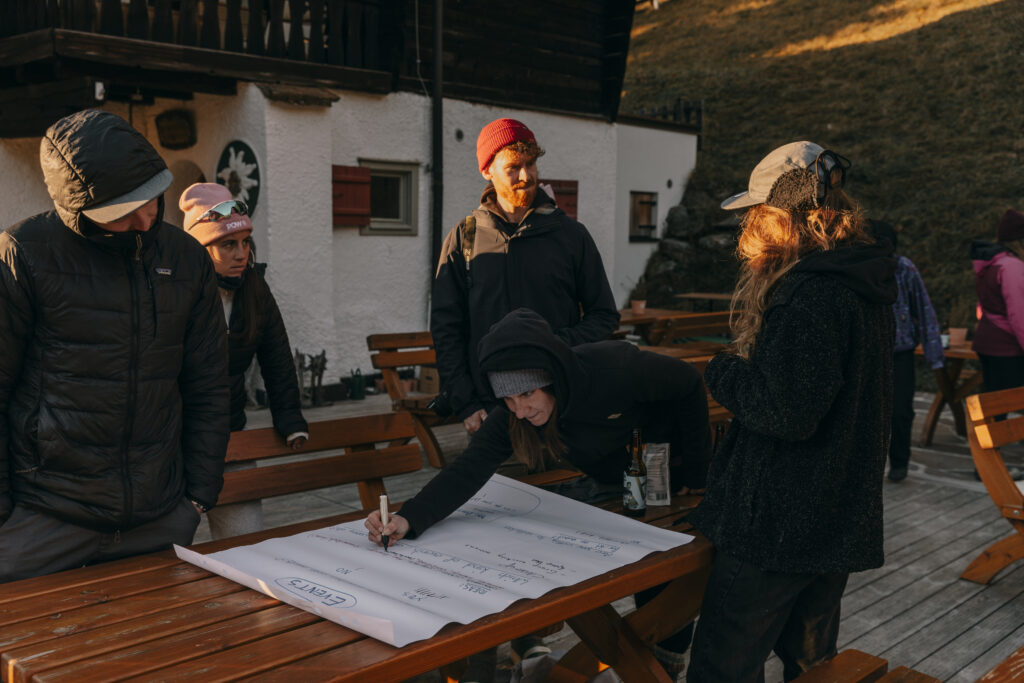 While there is still a lot to sayand many of our members and partners to introduce, the article has become long enough. As pictures tell more than a thousand words you ought to have a look at our Social Media. There you can follow the story of Protect Our Winters – it is not yet coming to an end! Because…
…if the climate has not been rescued, then POW still exists. And in any other way it will too, as it is simply fun to PROTECT WHAT WE LOVE TOGETHER!